Botox Injections and Cosmetic Fillers
Why your Dentist?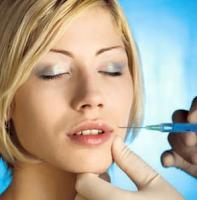 Dentists hold a unique position within the medical field.  In addition to diagnosing disease and treating with medication, Dentists also perform a multitude of "procedures".  The DDS degree, or Doctor of Dental Surgery, describes exactly what Dentists do for a vast majority of their clinical time-treat disease or injury by operative procedures.  Dentists also work intimately with not only the oral cavity by the entire head and neck area, especially the human face.  In Dental School, Dentists undergo more head and neck anatomy and physiology training than their medicine counterparts, and have comprehensive courses in head and neck dissection which few medical practitioners' experience.  Dentists with advance training and experience in Dental Cosmetics develop an intimate understanding of facial esthetics and how intricate muscle groupings affect the appearance of the human face.  Dentists treat patients from early childhood to the most elderly of the population, and spend 100 percent of their time fixated on the facial region, both visually and tacticily.  Also, it must be mentioned that Botox and Fillers are administered through injection techniques.  Dentists are perhaps the most comfortable practitioners with injection techniques above the neck.  Dentists spend their entire careers perfecting their injection technique to administer injections pain-free, or with the least discomfort possible.  Facial injections present minimal challenge to a Dental Practitioner who has practice advanced intraoral techniques on a daily basis.  Finally, your Dentist can utilize special techniques to relieve any pain and anxiety that may be associated with your cosmetic procedures.  These include the use of local anesthesia ("Novacaine") to numb the area prior, Nitrous Oxide gas (for apprehensive patients) and/or special injection techniques. 
Why Dr. Jennifer Kocher?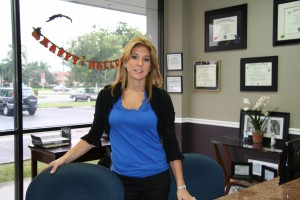 Dr. Jennifer Kocher has advance training in esthetics, is a member of the American Academy of Cosmetic Dentistry, and is a certified graduate of the Aesthetic Enhancement International Institute where she underwent advanced hands-on training.  Dr. Jenny prides herself in getting to know her patients esthetic goals with a thorough cosmetic exam and intimate dialogue with her patients.  If you don't already know Dr. Jenny, come by for a free cosmetic consultation or just to meet her, as you'll be happy you did. 
Why Kocher and Kocher?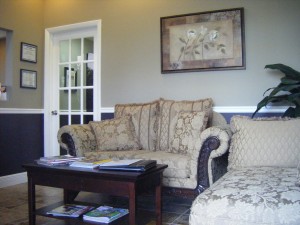 At K&K, we break down obstacles to achieving a beautiful and youthful appearance.  We understand finances are paramount for our patients and present a hurdle to receiving treatment.  We offer highly competitive pricing and accept Care Credit and Chase Credit which allow you to finance your bill with flexible payment plans with little to no interest.  In addition, we accept conventional methods of credit cards, checks and cash.  We also realize your schedule is very hectic, so we offer flexible appointment times which include early mornings, evenings, and Saturday hours.  Finally, for our more apprehensive patients, we have special techniques for minimizing or eliminating pain and anxiety from Botox and Filler procedures.  These include using local anesthesia ("Novacaine") to numb sensations prior to the procedure, Nitrous Oxide (laughing gas), and special injection techniques.