Get In Touch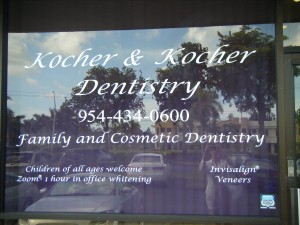 4801 S University Drive
Suite 112 Davie, Fl 33330
Phone: 954-434-0600
Fax: 954-434-0143
Directions: Located in the Atrium Center (white-building plaza south of University and Griffin on the West side of the road).  Look for Kocher and Kocher Dentistry window lettering on the south end of the plaza.
Convenient location for Davie, Cooper City, and Pembroke Pines!  See below.
Please use the contact form below to ask us any questions and we'll get back to you as soon as possible.
tags: Pembroke Pines Dentist, Cooper City Dentist, Davie Dentist, Dentist Pembroke Pines, Dentist Cooper City, Dentist Davie, Pembroke Pines Dentists, Dentists Pembroke Pines, Dentists Cooper City, Cooper City Dentists, Dentists Davie, Davie Dentists, Cooper City Dentistry, Dentistry Cooper City, Davie Dentistry, Dentistry Davie, Pembroke Pines Dentistry, Dentistry Pembroke Pines