Pembroke Pines Dental Implants For You
Pembroke Pines Dental Implants For You
For many people, tooth loss can also mean a loss of self-confidence, but Pembroke Pines dental implants can be the closest thing to getting a patient's real teeth back. With dental implants, dentists have the ability to fit patients with realistic prosthetic teeth that look and feel remarkably similar to real, live teeth. With implants, patients may be able to enjoy a life similar to the one they led before they lost their teeth, complete with normal chewing and speaking, and an attractive appearance.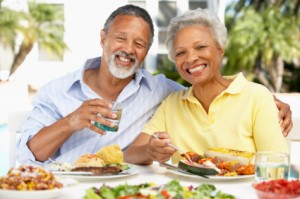 In order to receive Pembroke Pines dental implants patients will be evaluated based on a dental exam and a history of their health. Implants are generally most successful in patients who begin with healthy gums and bones and can commit to maintaining excellent hygiene. If a dentist determines that a patient is a good candidate for the procedure, they will meet with a board-certified Periodontist trained in surgical implant dentistry and together they will begin to outline a plan for your dental implants.
Patients will begin the six to eight month procedure by having titanium fixture inserted directly into their jaw. Most of this lengthy time period is just to ensure the titanium implants have time to fully adhere to the jawbone, as they will serve as anchors for the new teeth. Once your surgeon is satisfied that the bond is complete, he or she will attach posts to the Pembroke Pines dental implants, and finally, connect the artificial teeth to the posts. Because the crowns are custom-made with their actual tooth shape, shade and size in mind, they can blend seamlessly with a client's remaining teeth.
Why should patients suffer with ill-fitting dentures or tooth gaps?
With Pembroke Pines dental implants patients can get back their confidence and their smile within a year's time.